Quincy Jones Net Worth
Quincy Jones is an iconic figure in the music industry, renowned for his exceptional talent as a musician, composer, arranger, and producer. His contributions to the world of entertainment have left an indelible mark on music history. Over the years, Jones has not only achieved tremendous artistic success but has also amassed significant wealth through his multifaceted career. In this article, we will explore the life and accomplishments of Quincy Jones and delve into the factors that have contributed to his impressive net worth.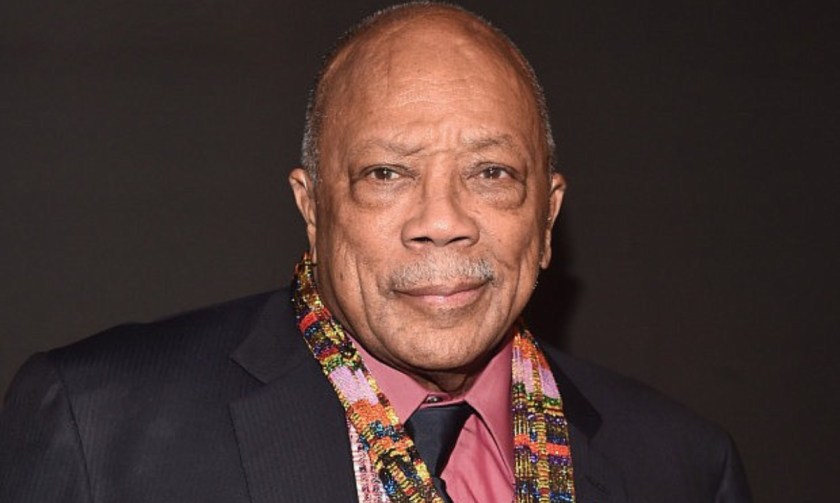 Early Life and Career Beginnings
Quincy Delight Jones Jr. was born on March 14, 1933, in Chicago, Illinois. From a young age, he demonstrated an innate passion for music and began playing the trumpet. His talent quickly caught the attention of local musicians, leading to his enrollment at the Schillinger House (now known as the Berklee College of Music) in Boston. This marked the beginning of his formal music education, which would prove to be instrumental in shaping his future success.
Musical Journey and Pioneering Achievements
Musical Prowess as a Performer
Jones' extraordinary talent as a trumpeter and pianist allowed him to become a sought-after performer in various bands and orchestras. He played with renowned jazz musicians such as Dizzy Gillespie and Lionel Hampton. This exposure not only honed his skills but also opened doors for new opportunities in the music industry.
Quincy Jones Net Worth
 A Visionary Composer and Arranger
Quincy Jones' abilities extended beyond performing. He excelled as a composer and arranger, penning numerous pieces for artists and orchestras. His work in arranging songs for famous artists like Frank Sinatra and Ella Fitzgerald garnered widespread acclaim, earning him a reputation as a visionary talent in the field of music composition.
Producer Extraordinaire
 Shaping the Sound of Michael Jackson
One of the defining moments in Quincy Jones' career came when he collaborated with the King of Pop, Michael Jackson. Jones produced Jackson's album "Off the Wall" (1979), which was a major commercial success and marked the beginning of their fruitful partnership. Together, they created the legendary album "Thriller" (1982), which remains the best-selling album of all time. The success of "Thriller" not only boosted Jackson's career but also significantly contributed to Jones' net worth.
 Other Notable Productions
Apart from his work with Michael Jackson, Quincy Jones produced hit albums for several other prominent artists, including Aretha Franklin, Donna Summer, and George Benson. His keen ear for sound and ability to bring out the best in artists made him a sought-after producer, earning him substantial income from his productions.
Film and Television Ventures
Academy Award-Winning Composer
Quincy Jones' musical genius extended into the realm of film and television. He composed memorable scores for numerous movies and TV shows, earning him an Academy Award for Best Original Score for "The Color Purple" (1985). His work in the film industry not only brought critical acclaim but also contributed to his wealth through lucrative contracts and royalty earnings.
Quincy Jones Net Worth
Television Productions and Ventures
Jones also ventured into producing and scoring music for television shows. Notably, he composed the theme for the popular TV series "Sanford and Son," which further solidified his position as a multifaceted entertainment mogul.
Entrepreneurial Ventures
 Record Label and Publishing Company
In addition to his artistic endeavors, Quincy Jones demonstrated his business acumen by founding Qwest Records and Qwest Publishing Company. These ventures allowed him to sign and promote talented artists, further adding to his income streams and overall net worth.
Multimedia Entertainment and Media Ventures
Jones expanded his entrepreneurial pursuits into various multimedia and media-related ventures. He invested in several technology companies and media properties, capitalizing on the growing opportunities in the digital entertainment space.
Philanthropy and Social Activism
Quincy Jones' success and fortune have not been solely focused on his personal gain. Throughout his life, he has been actively involved in philanthropic activities and social causes. He has supported numerous charities, particularly those related to education, arts, and underserved communities. His generosity and dedication to making a positive impact on society have earned him accolades and further solidified his legacy beyond his musical achievements.
Conclusion
Quincy Jones' net worth is a testament to his unparalleled talent, versatility, and entrepreneurial spirit. From his early days as a budding musician to becoming a legendary producer and composer, Jones has not only amassed considerable wealth but has also left an enduring legacy in the world of entertainment. His contributions to music and the entertainment industry have been transformative, and his philanthropic efforts have showcased his commitment to making the world a better place. Quincy Jones' remarkable journey serves as an inspiration to aspiring artists and entrepreneurs alike, proving that with passion, hard work, and innovation, one can achieve unparalleled success and fortune.