Robert Downey Jr. Net Worth: The Iron Man's Wealth
Introduction:
Robert Downey Jr., widely known for his portrayal of Iron Man in the Marvel Cinematic Universe, is one of the most successful and highly paid actors in Hollywood. Born on April 4, 1965, in Manhattan, New York, Downey Jr.'s journey to fame has been filled with ups and downs. Despite facing numerous personal and professional challenges, he has managed to make a remarkable comeback and establish himself as an iconic figure in the entertainment industry. This article delves into Robert Downey Jr.'s net worth, exploring his wealth and the factors that have contributed to his financial success.
Early Life and Career Beginnings:
Robert Downey Jr. was born into a family of artists, with his father being a filmmaker and his mother an actress. He made his acting debut at the age of five, appearing in his father's film "Pound" (1970). Downey Jr. honed his acting skills throughout his teenage years and gained recognition for his performances in movies such as "Less Than Zero" (1987) and "Chaplin" (1992), which earned him an Academy Award nomination.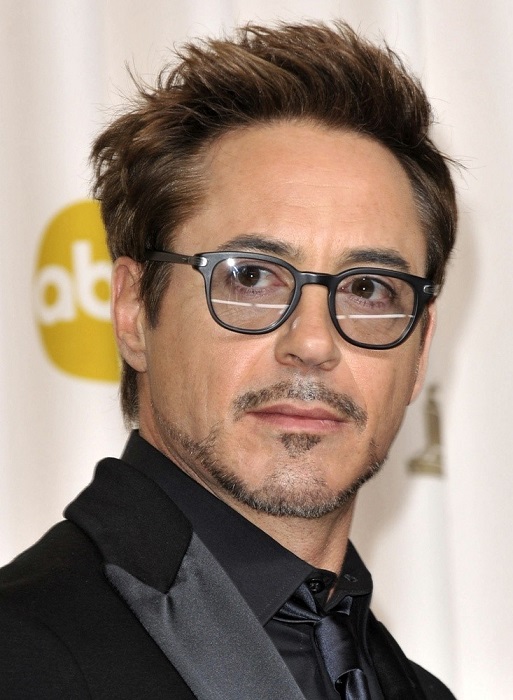 Career Breakthrough and Rise to Stardom:
Downey Jr.'s breakthrough role came in 2008 when he was cast as Tony Stark, aka Iron Man, in Marvel Studios' "Iron Man." The film's immense success not only solidified his status as a leading actor but also opened doors to a series of interconnected movies in the Marvel Cinematic Universe (MCU). His charismatic portrayal of Iron Man captivated audiences worldwide and led to him becoming one of the most beloved superheroes of all time.
Blockbuster Success and Marvel Partnership:
The Marvel Cinematic Universe became a global phenomenon, with each installment amassing enormous box office revenues. Downey Jr.'s portrayal of Tony Stark continued in the subsequent films, including "Iron Man 2" (2010), "The Avengers" (2012), "Avengers: Infinity War" (2018), and "Avengers: Endgame" (2019), which became the highest-grossing film of all time. Downey Jr.'s involvement in the MCU played a significant role in elevating his net worth to unprecedented heights.
Earnings from Marvel Films:
Robert Downey Jr.'s salary for his role as Iron Man increased with each successive film. While specific details regarding his earnings are not publicly disclosed, it is estimated that he earned around $500,000 for the first "Iron Man" film. However, as the franchise gained popularity, his paycheck soared substantially. Reports suggest that he earned a staggering $75 million for "Avengers: Infinity War" and an astounding $75-80 million for "Avengers: Endgame." These figures are primarily attributed to a combination of base salary, backend deals, and profit participation.
Other Film Ventures and Production:
Beyond the Marvel Cinematic Universe, Downey Jr. has also had successful film ventures. He starred in the "Sherlock Holmes" film series, portraying the titular character, and both films, released in 2009 and 2011, respectively, performed well at the box office. Additionally, Downey Jr. ventured into production, co-founding the production company Team Downey with his wife, Susan Downey. The company has produced films like "The Judge" (2014) and the critically acclaimed "Dolittle" (2020).
Endorsements and Brand Collaborations:
As a globally recognized actor, Robert Downey Jr. has attracted various brand endorsements and collaborations. Notably, he served as a brand ambassador for HTC smartphones and appeared in commercials promoting their products. Downey Jr. has also endorsed luxury brands such as OnePlus and Vivo, further contributing to his overall net worth. These lucrative partnerships have added substantial value to his wealth portfolio.
Real Estate Ventures and Properties:
In addition to his film earnings and brand endorsements, Robert Downey Jr. has made astute real estate investments. He owns multiple properties, including a sprawling mansion in Malibu, California, which he purchased for approximately $13.4 million. His real estate portfolio also includes a house in Venice, California, which he bought for around $3.8 million. These properties, combined with their appreciation over time, significantly contribute to his net worth.
Philanthropy and Charitable Contributions:
Beyond his career accomplishments, Robert Downey Jr. has demonstrated a commitment to philanthropy. He has supported various charitable organizations and causes. Notably, he founded the organization Random Act Funding, which provides grants to individuals and organizations working towards positive change. Downey Jr. has also actively participated in fundraising events and initiatives, leveraging his influence for charitable purposes.
Net Worth and Current Financial Status:
As of 2021, Robert Downey Jr.'s net worth is estimated to be around $300 million. His career, particularly his role as Iron Man in the Marvel Cinematic Universe, has been the primary driver of his wealth accumulation. However, it is important to note that net worth estimates can fluctuate due to factors such as investments, endorsements, and other income streams. With his diverse range of ventures and continued success in the entertainment industry, Downey Jr.'s net worth is expected to grow further in the future.
Conclusion:
Robert Downey Jr. has achieved tremendous success throughout his acting career, with his portrayal of Iron Man propelling him to superstardom. From his early struggles to his triumphant comeback, Downey Jr. has not only established himself as an iconic figure in the entertainment industry but also amassed a significant fortune. With his net worth estimated at $300 million, his financial success is a testament to his talent, business acumen, and enduring popularity. As his career continues to evolve, it will be fascinating to see how Robert Downey Jr.'s net worth progresses in the years to come